There are many exciting opportunities to join the MPEC team. Click the links below to see more details about each opportunity:
---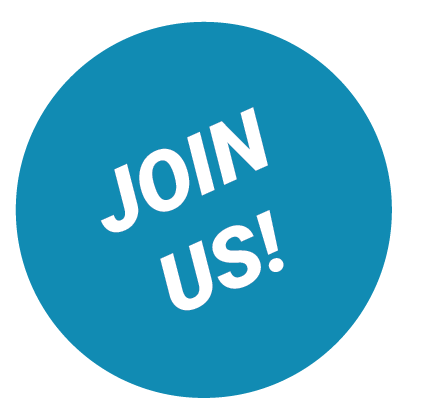 Please come join us at one of our Virtual Open Houses to learn more about the Research Assistant (RA)/Clinical Research Coordinator (CRC) position! You'll have the opportunity to talk to current RAs, alumni, faculty, and other team members. Sessions will be 1-2 hours depending on the length of the Q&A portion. Please register for a day using the following links:
Please check back – no additional sessions are currently scheduled this season
---
To apply, click the position title in the descriptions below or go to https://www.massgeneral.org/careers and search for the Job ID# listed.
In keeping with our overarching mission to reduce health and other disparities in vulnerable populations, the Medical Practice Evaluation Center is specifically committed to recruiting a diverse team of individuals across race, ethnicity, sexual orientation, and ability backgrounds to ensure that our science is informed by and responsive to the communities we aim to serve. The Center strives to become a leader in developing and maintaining increased representation, recognition, and support of each of these dimensions of diversity among all of its members.
Massachusetts General Hospital is an Equal Opportunity Employer actively committed to increasing the diversity of our faculty and staff. Women and members of underrepresented minority groups are therefore strongly encouraged to apply.
---
The Medical Practice Evaluation Center (MPEC) is seeking Research Assistants (Clinical Research Coordinators) to work with an internationally recognized multidisciplinary team from Massachusetts General Hospital dedicated to improving clinical outcomes, increasing value in health policy, and informing global public health through innovative research, collaboration, and education. MPEC is a dynamic, results-oriented, and diverse group that values the unique contribution of its Research Assistants. Research Assistants will join with a cohort of other ambitious Research Assistants, where they will receive group training and individual mentorship during their time at MPEC.
Research Assistants will either work with investigators in the Simulation Modeling and Cost-effectiveness Analysis pillar or Epidemiology and Implementation pillar.
The Simulation Modeling pillar works to conduct clinical and cost-effectiveness analyses on key aspects of HIV disease management (as well as other chronic and infectious disease treatment and prevention). Past and current projects include:
A modeling analysis (Dugdale et al, Ann Intern Med. 2019) of the harms and benefits of DTG treatment (an antiretroviral medication) within women of childbearing age, which was cited in the WHO policy decision to not withhold this important new treatment option from this population
Working closely with the Zimbabwean Ministry of Health and Child Care to develop a location-optimization model that could help inform the placement of limited point-of-care testing devices for early infant diagnosis
Determining optimal uptake of strategies for the prevention of vertical transmission of HIV in Zimbabwe
Examining the clinical and economic impact of pre-exposure prophylaxis (PrEP) for populations at high risk of acquiring HIV in India, among other populations
Assessing cost-effectiveness of tuberculosis diagnostics in South Africa
Evaluating the impact of pre-travel vaccination for international travelers
The Epidemiology and Implementation pillar works to develop, implement, and evaluate interventions to improve engagement in medical carein the United States and international settings. Past and current projects include:
Establishing an international registry of dermatologic manifestations of COVID-19, which led to the discovery of "COVID toes" as a sequela (Freeman et al, J Am Acad Dermatol. 2020)
An evaluation of pre-therapy HIV adherence counseling, which eliminated delays between eligibility and initiation of antiretroviral therapy in sub-Saharan Africa
Established one of the first routine HIV screening programs in South Africa, which has since been incorporated into routine practice (Bassett et al HIV Med. 2008)
Evaluating the clinical impact of a policy change to allow virologically stable HIV patients to pick up medications at community venues in South Africa
Quantitative measurement of the effects of HIV on aging and on coronary artery disease in rural Uganda
Investigating the role of maternal HIV infection and co-infection with early childhood infections
Studying low-barrier service delivery mechanisms for STI screening and prevention out of the MGH Sexual Health Clinic and in partnership with community organizations in the Boston area
A pilot project to offer HIV prevention and family planning to young women in community venues (such as hair salons) in South Africa
Research Assistants in our group frequently go on to pursue careers in medicine, public health, epidemiology, global health, and health policy research.
Principal duties and responsibilities
MPEC Research Assistants may participate in all phases of research projects, from conception and design of studies through analysis and writing manuscripts for submission to academic journals.
Responsibilities may include, for example:
Modeling pillar-specific tasks
Participate in simulation model development, refinement, and debugging
Design and execute simulation model runs to address research questions
Implementation pillar-specific tasks
Design and manage study databases, generate data queries, and participate in data cleaning efforts
Analyze quantitative data as part of cohort studies, clinical trials, and implementation studies
Code qualitative data from in-depth interviews and focus groups
Partner with international collaborators and study staff on oversight of studies, standard operating procedure development and review, and data quality assurance
Cross-pillar tasks
Perform systematic literature reviews and synthesize relevant data
Assist in writing abstracts and designing posters for submission to research conferences
Present study results to project teams and external stakeholders
Assist with preparation of Data User Agreements, Institutional Review Board (IRB) applications and related documents regarding the protection of human subjects
Help prepare grant applications
Provide administrative support as needed, including organizing meetings and preparing slides for lectures and seminars
The position requires a bachelor's degree, with an academic record demonstrating experience and skills in analytical thinking and/or quantitative methods. Candidates should also demonstrate skill in organization, time management, and both verbal and written communication.
Additional qualifications include:
Advanced attention to detail
Problem-solving skills
Experience with data organization and analysis
Proficiency with standard Microsoft Office software (particularly Excel), as well as the ability to learn new software applications
Ability to work as part of a diverse team, including remote collaboration
Intellectual independence and initiative
Interest in decision science, simulation modeling and analysis, public health, health policy, economics, and/or medicine
Excellent academic record
Previous research experience (academic or professional)
Additional experience that is helpful but not required:
Familiarity with statistical programming software such as SAS, Stata, Python, or R
Basic coding experience/exposure
Database design and management experience, particularly with REDCap or Access
Experience working with investigator-initiated clinical research studies
Experience with decision science research and/or simulation tools and methodology
Experience in qualitative research methods
Previous experience in international or intercultural settings
Additional skills, abilities, and competencies are detailed on the job listing.
---