Follow us on Twitter for more news.
---

Three MPEC faculty recently received awards and new faculty appointments!
February 23, 2023
Dr. Ken Freedberg received the Stephen Calderwood Award for Excellence in Mentoring by the MGH Department of Medicine. This award is given to an exceptional Department of Medicine research mentor whose first faculty appointment at any institution occurred more than 10 years ago.
Dr. Ingrid Bassett was promoted to Professor of Medicine at Harvard Medical School. She was also named Co-Director of the Harvard University Center for AIDS Research (CFAR).
Dr. Jen Manne-Goehler received the Youth Physician-Scientist Award by the American Society for Clinical Investigation. This award recognizes physician-scientists who have made notable and significant achievements early in their research careers.
---

Three MPEC faculty and fellow recently won substantial grants for their research!
August 15, 2022
Dr. Andrea Ciaranello received the MGH Research Scholar award in Population and Health Care Research. The intent of this award is to support the careers of outstanding MGH investigators who are doing cutting-edge research that is highly innovative and expected to result in fundamental scientific discoveries and/or clinical applications.
Dr. Suzanne McCluskey received an NIH R01 for her project entitled A Randomized Clinical Trial to Evaluate Solutions for the Management of Virologic Failure for Individuals on TLD in Sub-Saharan Africa. The goal of this project is to inform regional HIV guidelines in sub-Saharan Africa by identifying the most clinically and cost-effective strategy for the management of virologic failure on TLD.
Dr. John Chiosi received the 2022 Doris Duke Physician Scientist Fellowship for his project entitled Addressing Health Inequality and Improving Outcomes in Injection Drug Use and Related Infections. The Physician Scientist Fellowship (PSF) award aims to support research during the final years of subspecialty fellowship and aid in the transition into an academic faculty appointment.
---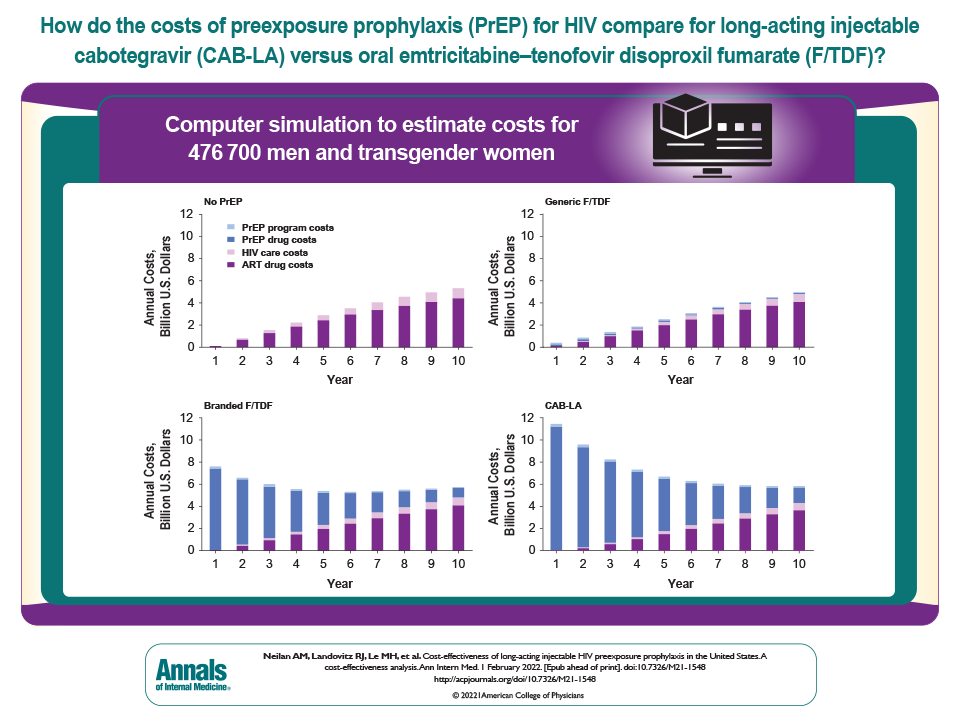 February 1, 2022
Dr. Anne Neilan discusses how the presence of highly effective oral pre-exposure prophylaxis (PrEP) limits the additional price that payers should be willing to pay for long-acting injectable cabotegravir (CAB-LA).
Neilan AM et al. (2022). Cost-Effectiveness of Long-Acting Injectable HIV Preexposure Prophylaxis in the United States: A Cost-Effectiveness Analysis. Ann Intern Med. https://doi.org/10.7326/M21-1548. Image courtesy of Annals of Internal Medicine.
---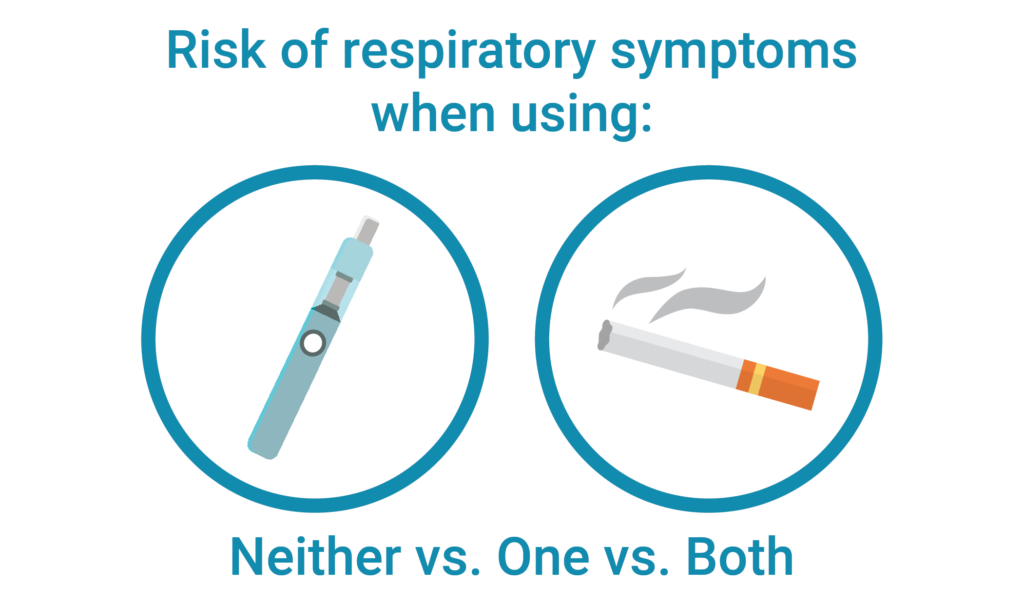 April 22, 2021
Dr. Krishna Reddy discusses the increased risk of cough and wheeze in people who use both e-cigarettes and tobacco cigarettes and the implications for those using e-cigarettes in an effort to stop smoking tobacco cigarettes.
Reddy KP et al. (2021). Respiratory symptom incidence among people using electronic cigarettes, combustible tobacco, or both. Am J Respir Crit Care Med. https://doi.org/10.1164/rccm.202012-4441LE. Image courtesy of macrovector and macrovector_official on Freepik.com.
---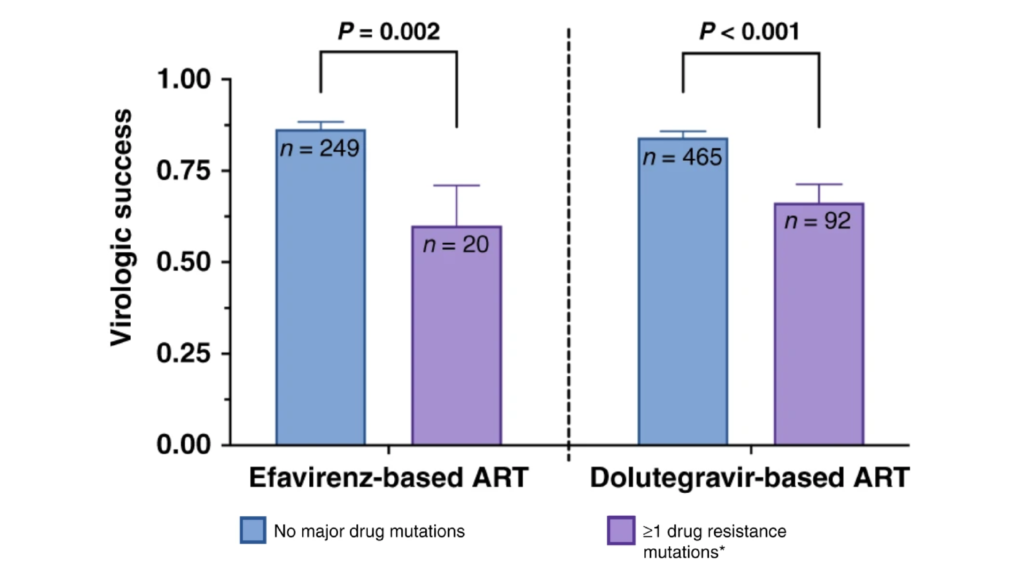 December 1, 2020
Dr. Mark Siedner and global colleagues report sobering data that drug resistance to older HIV drugs might also threaten the success of the newest treatment regimen.
Image courtesy of Siedner MJ et al. (2020). Reduced efficacy of HIV-1 integrase inhibitors in patients with drug resistance mutations in reverse transcriptase. Nature Communications. https://doi.org/10.1038/s41467-020-19801-x.
---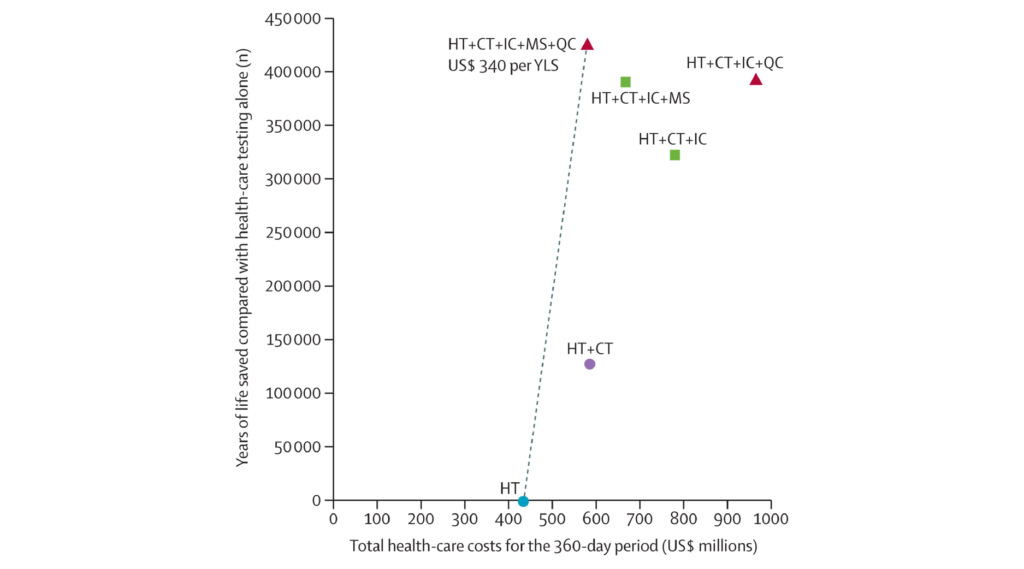 November 13, 2020
Dr. Krishna Reddy and colleagues find that active case finding and isolation could control COVID-19 spread and save lives while being cost-effective in South Africa.
Image courtesy of Reddy KP et al. (2020). Cost-effectiveness of public health strategies for COVID-19 epidemic control in South Africa: a microsimulation modelling study. Lancet Global Health. https://doi.org/10.1016/S2214-109X(20)30452-6.
---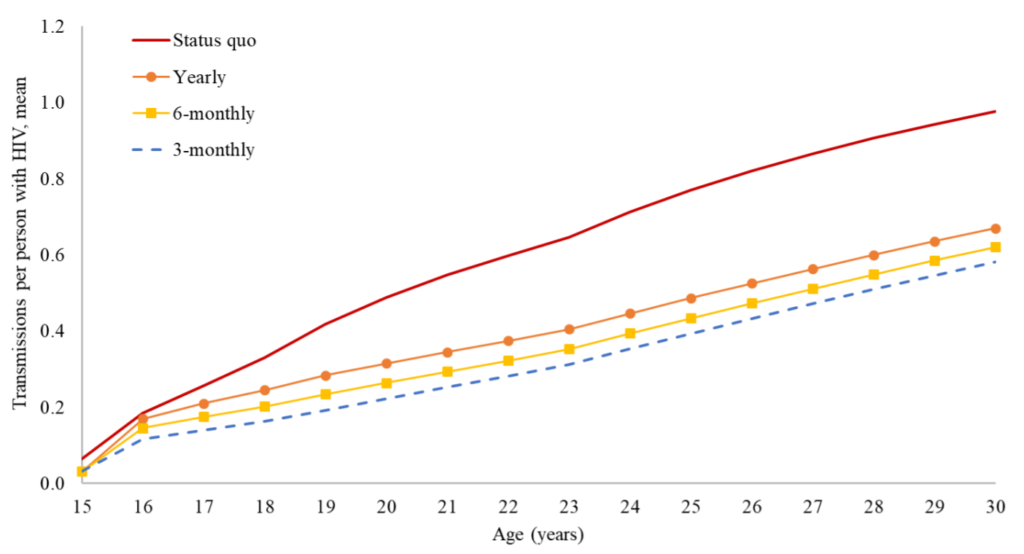 August 5, 2020
Dr. Anne Neilan discusses the clinical benefit and cost-effectiveness of quarterly HIV testing for high-risk young men who have sex with men in the U.S.
Image courtesy of Neilan AM et al. (2020). Cost-effectiveness of frequent HIV screening among high-risk young men who have sex with men in the United States. Clinical Infectious Diseases, ciaa1061. https://doi.org/10.1093/cid/ciaa1061.
---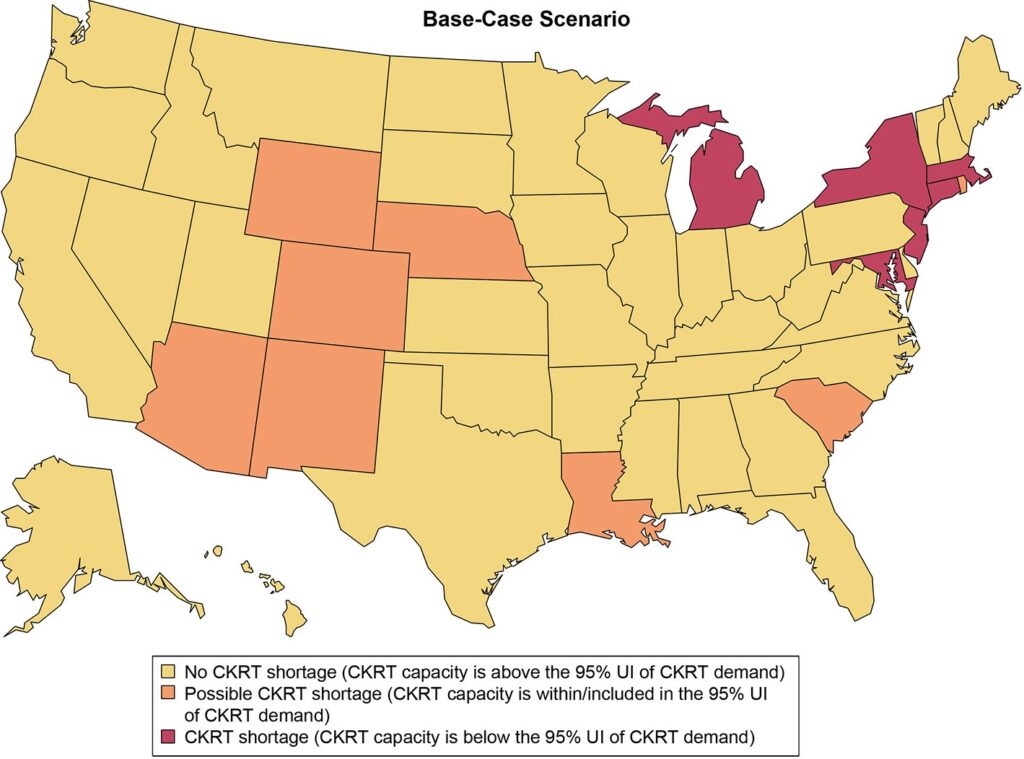 July 27, 2020
Dr. Yuvaram Reddy and colleagues report findings from models that project shortages in continuous kidney replacement therapy (CKRT) during the COVID-19 pandemic.
Image courtesy of Reddy YN et al. (2020). Estimating shortages in capacity to deliver continuous kidney replacement therapy during the COVID-19 pandemic in the United States. American Journal of Kidney Diseases. https://doi.org/10.1053/j.ajkd.2020.07.005.
---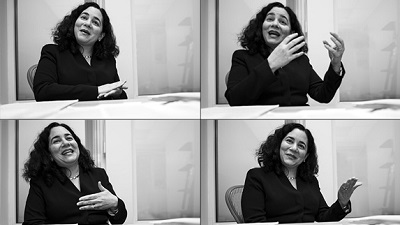 February 20, 2020
Dr. Ingrid Bassett discusses a new initiative to provide women in South Africa with contraception and PrEP services in hair salons.
---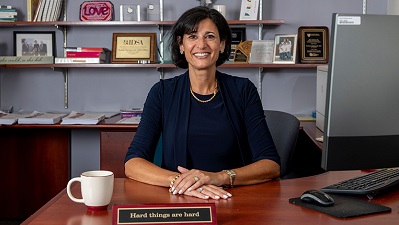 Rochelle Walensky, MD, MPH, chief of the Division of Infectious Disease discusses her congressional testimony, public health advocacy and the challenges of infectious diseases.